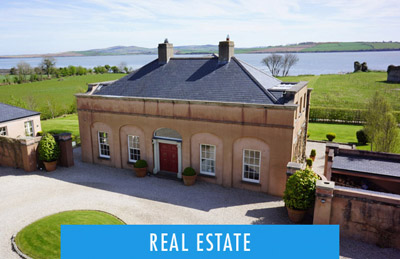 Estate Agents Embrace Drone Technology
MCVB Aerials can give you an extremely powerful marketing tool that will set you apart from the crowd.
Property Agents are embracing drone technology to capture stunning aerial fly-over videos and photographs of properties for sale. Agents, land managers and other property marketeers need to use the best tools possible to show their property. With the huge increase of mobile devices with broadband connections, video is the best form of media to engage the user. A short "movie" including music can be a highly emotive tool for showing the beauty of any property and its grounds.
We find that many viewers of our films enjoy the footage from an entertainment point of view and very much enjoy seeing real estate from a bird's eye perspective. These videos have the ability to be more viral as viewers are more likely to share on social media than just still photographs or ground based footage.
We can deliver a set of aerial photographs of the commercial property for sale that will better describe the size of the building, the extent of the land and the size of the car park; a complete overview of the commercial property in fact.
The aerial photographs can show all of the facilities on the site including access roads, boundaries, loading bays and can even show the state of the roof.
A professional aerial photograph greatly enhances the appearance of any commercial property making it much more attractive to potential clients. Areas of land for sale, industrial and commercial complexes and hotels in particular, can benefit from the MCVB Aerials treatment.
 
Give us a call to discuss your requirements.